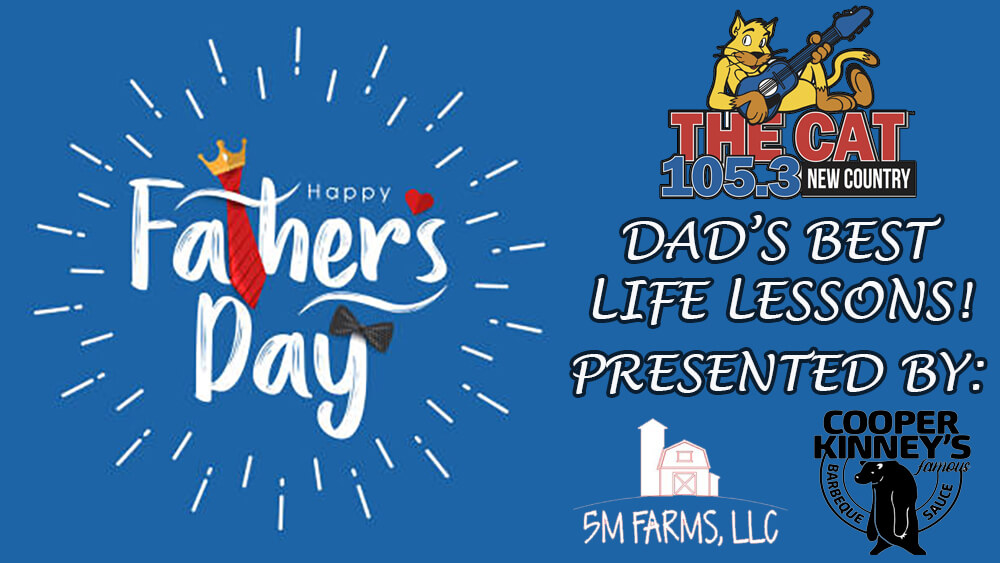 Dads always give the best advice, and we feel its time they are recognized for their true genius! We want to show one lucky DAD how loved he is this Father's Day by giving him his very own cookout!
Here is the deal, we have partnered with 5 M Farms and Cooper Kinney's Famous BBQ Sauce to bring you the ultimate cook out, on us - Just go to 105.3 The Cat on Facebook and tell us the best advice your DAD ever gave you…. and thats it! YOU'RE IN FOR A CHANCE TO WIN! Haley will even read some of these on the air!
1 winner will be selected Friday, June 16th and they will receive a $100 dollar gift card from 5 M Farms, 2 Bottles of Cooper Kinney's Famous BBQ Sauce, one Cooper Kinney's T Shirt and one Cat Country T Shirt! Get those words of wisdom from dad in today at 105.3 the Cat on FACEBook !